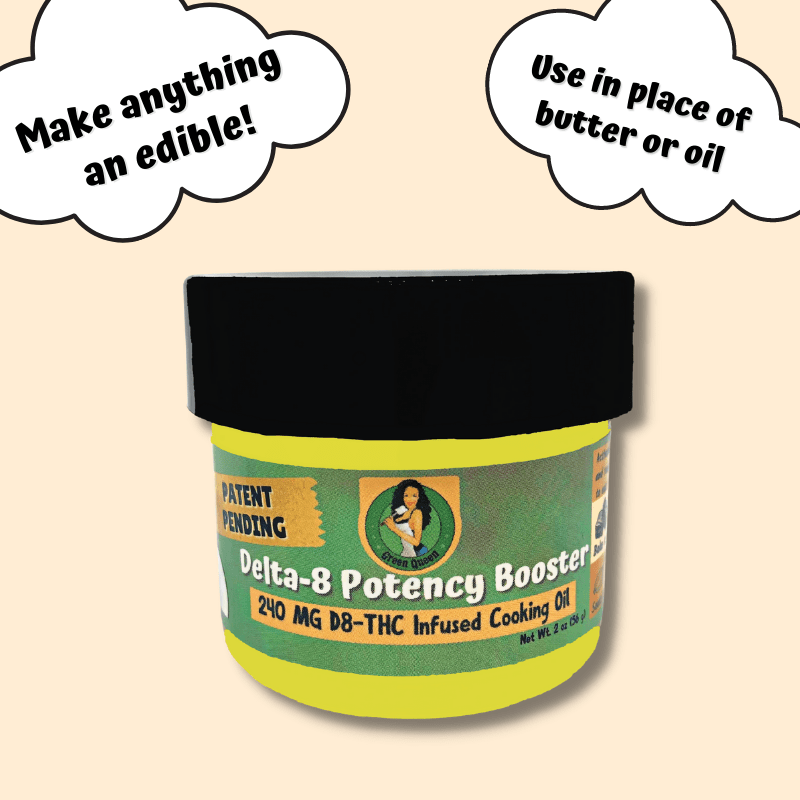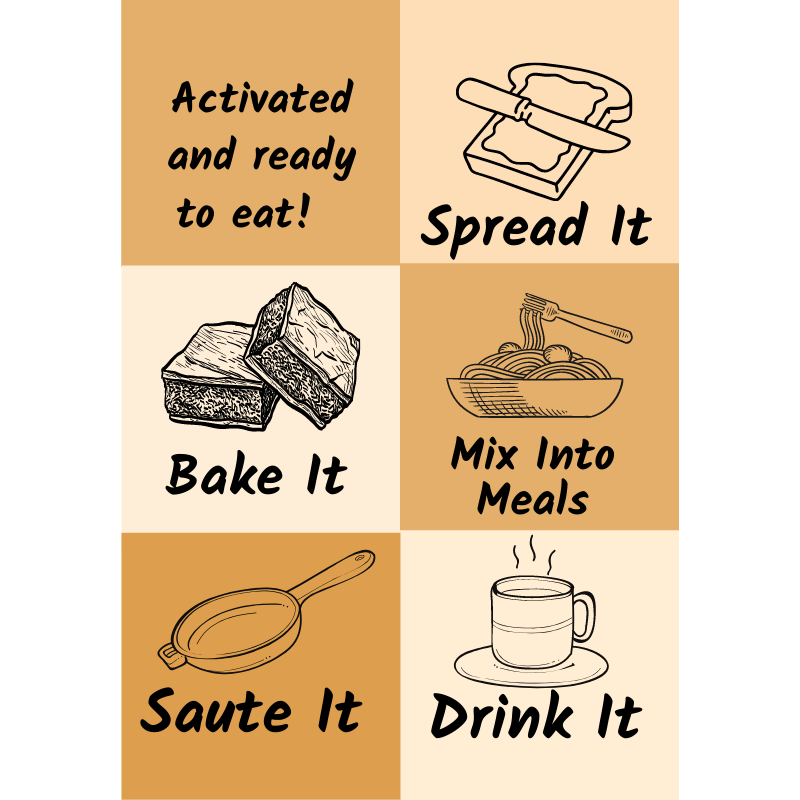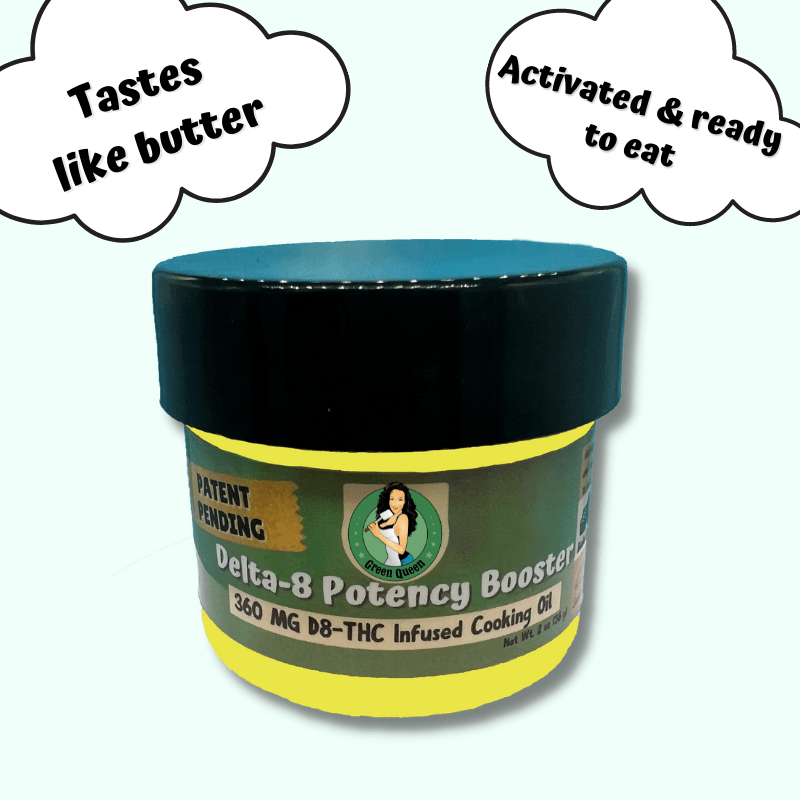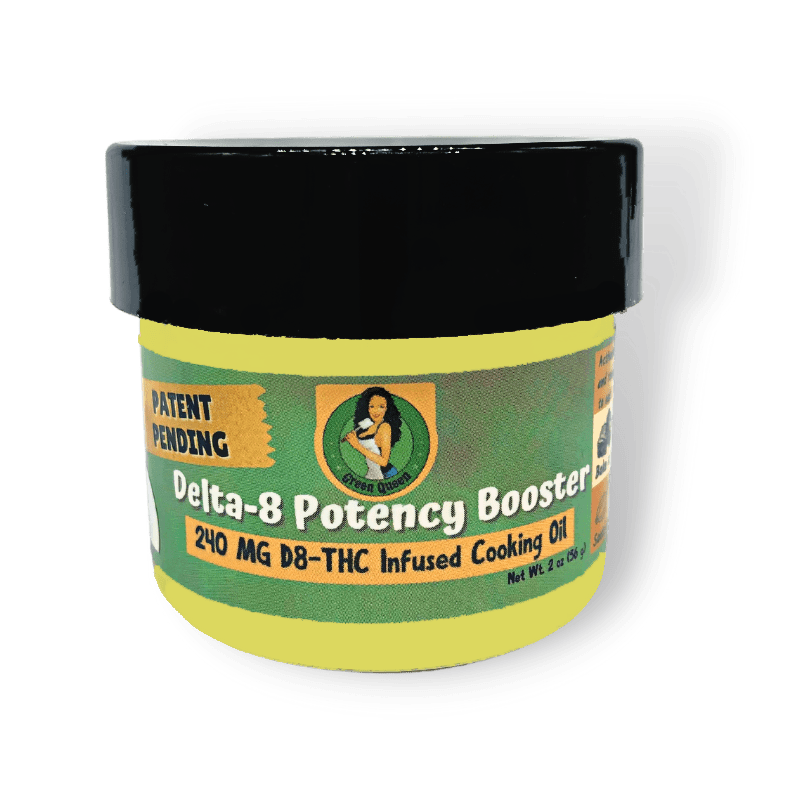 D8-THC Infused Cooking Oil
D8-THC Infused Cooking Oil (2)
D8-THC Infused Cooking Oil traansparent background
Delta 8 Infused Potency Booster: Cooking Oil
Made using our signature process and formula. Our patent-pending formula increases the absorption of THC when ingested, leading to a more potent outcome. Activated and ready to consume in perfect 1 teaspoon doses with 12 doses per jar. Our Cooking Oil has a rich, butter taste that's guaranteed to elevate any dish. Green Queen makes everything from scratch locally while most Delta-8 retailers white-label and resell their products.
Easily incorporate Delta-8 into all your favorite foods. Wow your Tinder date with an infused dinner. Melt it in the microwave and add it to popcorn. Step your office lunch up a notch. Inject your Thanksgiving turkey with it. Or simply spread it on toast. The possibilities are endless.
More Information
Rich, butter taste

Child resistant lids

Net Wt. 2 ounces

12 doses per jar

2 Potency Options – 

360 MG jar with 12 x 30 mg doses

240 MG jar with 12 x 20 mg doses

Lab testing results found on label
Nutrition Info
Nutrition Facts Servings: 12, Serv. Size: 1 tsp (4.5g), Amount Per Serving: Calories 40, Total Fat 4.5g (6% DV), Sat. Fat 3g (15% DV), Cholest. 5mg (2% DV) Percent Daily Values (DV) are based on a 2,000 calorie diet
Ingredients: Butterfat, Coconut Oil, Soy Lecithin
Contains: Soy, Milk, and Coconuts
Made with love by Green Queen – Austin, TX 78704
Orders are typically shipped in 1-2 business days and average shipping time is 3-4 business days.
We are happy to offer you a full refund if you are not satisfied for any reason. Thank you for supporting Green Queen!